...the even younger...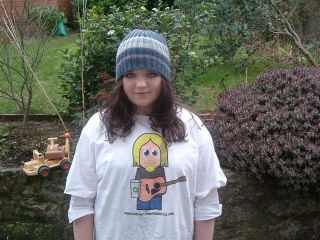 A young person of teenage years looking overjoyed at her association with the neilwritestheworld brand.
"I just think they're, like, just the most totally cool clothes EVER. All my friends are wearing them and they'll just, like, never go out of style. I'm, like, SO happy I chose neilwritestheworld gear."